陈际达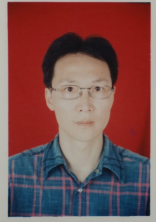 陈际达 教授,Email: chencqu@cqu.edu.cn; 电话:17784256784
研究方向:
印制电路生产关键技术研究: 通过化学/电化学蚀刻与电镀及试验设计等技术手段,创新研究HDI印制精细电路制备关键技术,为高新印制电路企业解决实际问题和提供创新技术储备。
纳米离子印迹纤维材料:基于配体选择性、配体空间分布、空间几何尺寸所形成的一类高选择性材料,广泛应用于生物传感器、固相萃取、色谱分离、膜分离、废水处理、贵金属回收等领域。
腐蚀与防腐:以开发绿色、高效金属缓释剂为目标,研究缓蚀剂机理、新型缓释剂及其在金属裁量反复的应用。
应用环境科学:主要研究固体废弃物处理与资源化、化工企业环境污染治理、污染场地风险评估与修复等领域。
近期代表性论文:
1. Denglin Fu, Yanan Wen, Jida Chen*, Lansi Lu, Chaohui Liao, Lizhao Sheng, Wei He, Shijin Chen. Study on fine circuit and undercut suppression of printed circuit board prepared by electrolytic etching. Circuit World, DOI 10.1108/CW-05-2019-0047.
2. Wenjun Zeng, Wenpo Li*, Bochuan Tan, Jia Liu, Jida Chen*. A research combined theory with experiment of 2-Amino-6-(Methylsulfonyl) Benzothiazole as an excellent corrosion inhibitor for copper in H2SO4 medium. Journal of the Taiwan Institute of Chemical Engineers,128:417-429,2021.
3. Ting Yan, Li Feng, Lansi Lu, Denglin Fu, Feng Chen, Yanan Wen, Shulei Fu, Zhibo Deng, Rou Zhang, Jida Chen*, Bochuan Tan*. Investigation of imidazole derivatives as inhibitors for the corrosion of copper in 0.5 M sulfuric acid. Journal of the Taiwan Institute of Chemical Engineers, 106:118-129, 2020.
4. Denglin Fu, Bochuan Tan, Lansi Lu,Xin Qin, Shijin Chen, Wei He, Jida Chen*. Study on the Corrosion Inhibition Effect of 2,3-Dimercapto-1-propanol on Copper in 0.5mol/L H2SO4 Solution. International Journal of electrochemical science, 13 (9):8561-8574, 2018.
5. Huirong He, Jida Chen*, Shengtao Zhang, Minhui Liao, Lingxing Li, Wei He, Yuanming Chen, Shijin Chen. Fabrication and surface treatment of fine copper lines for HDI printed circuit board with modified full-additive method. Circuit World, 43(3): 131-138, 2017.
6. Jiali Yang, Lansi Lu, Zhu Zhang, Minhui Liao, Huirong He, Lingxing Li, Jida Chen* and Shijin Chen. Preparation and Adsorption Property of Imido-acetic Acid Type Chelating Nano-fibers by Electro-spinning Technique, In IOP Conf. Series: Materials Science and Engineering, 275:012001, 2017.
7. Jia Liu,Jiali Yang,Zhu Zhang, Wei He,Shijin Chen,Zhidan Li,Jida Chen*. A copper electroplating formula for BVHs and THs filling at one process. Circuit world, 42(3):141-151, 2016.
8. Xuan Liu, Jiali Yang, Lanyan Tong, Qian Zhang, Xiaowei Li, Jida Chen*. Preparation of Cu(Ⅱ)-Imprinted Nanofibers Via Co-Electrospinning PVA and Imprinting Complex. Chemical Research in Chinese Universities,31 (6): 1062-1065, 2015.
9. Lanyan Tong, Jida Chen*, Youyou Yuan, Zehua Cui, Mianfu Ran,Qian Zhang, Juan Bu, Fengqing Yang, Xinhong Su and Huan Xu. A Novel Lead Ion-Imprinted Chelating Nanofiber: Preparation, Characterization and Performance Evaluation. Journal of Applied Polymer Science,132(8):41507, 2015.
10. Xiaowei Li, Jia Liu,Shengtao Zhang,Wei He,Shijin Chen,Zhidan Li, Jida Chen*. Study on process technique of PCBs with ladder conductive lines. Circuit world, 41(1):34-40,2015.
团队及主要仪器:
团队成员包括张胜涛教授、向斌教授、李文坡高级实验师等。目前团队拥有实验室/办公室面积约300平方米,在读博士8人,在读硕士20余人;团队装备有多种型号的电化学工作站,全自动光谱椭圆偏振仪,电池性能测试仪,自制模拟太阳光光源,紫外可见分光光度计,臭氧发生装置,冷冻干燥仪,涂层制备与检测设备等; Gaussan 2003量子化学计算软件,Material/Studio分子模拟、分子动力学、量子化学计算软件,Comsol电化学仿真软件等。